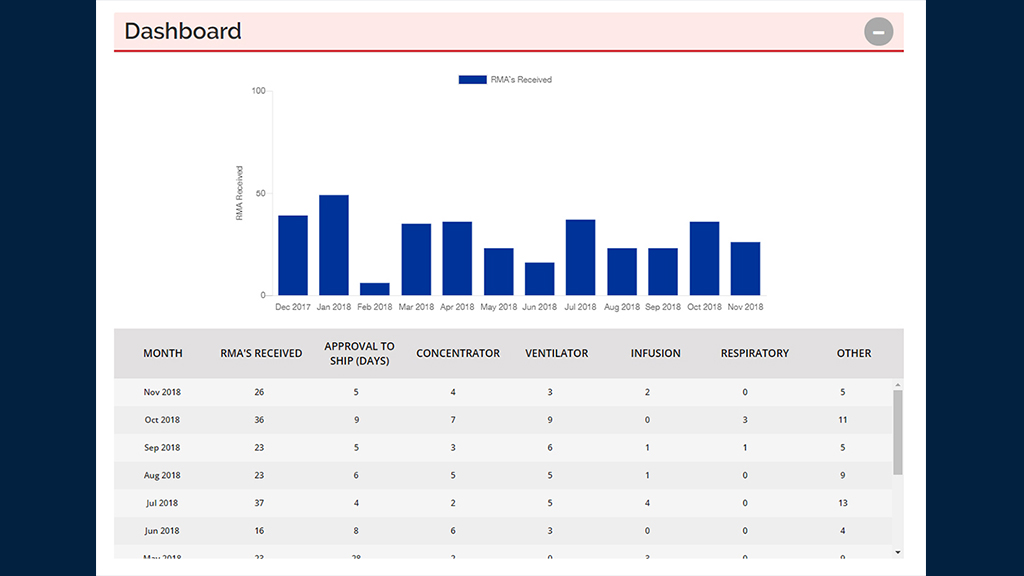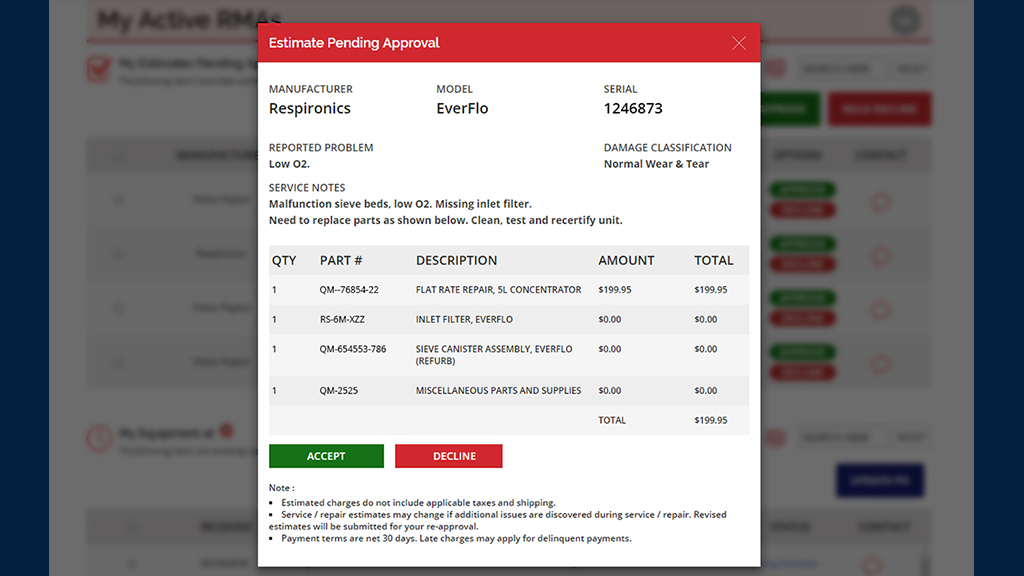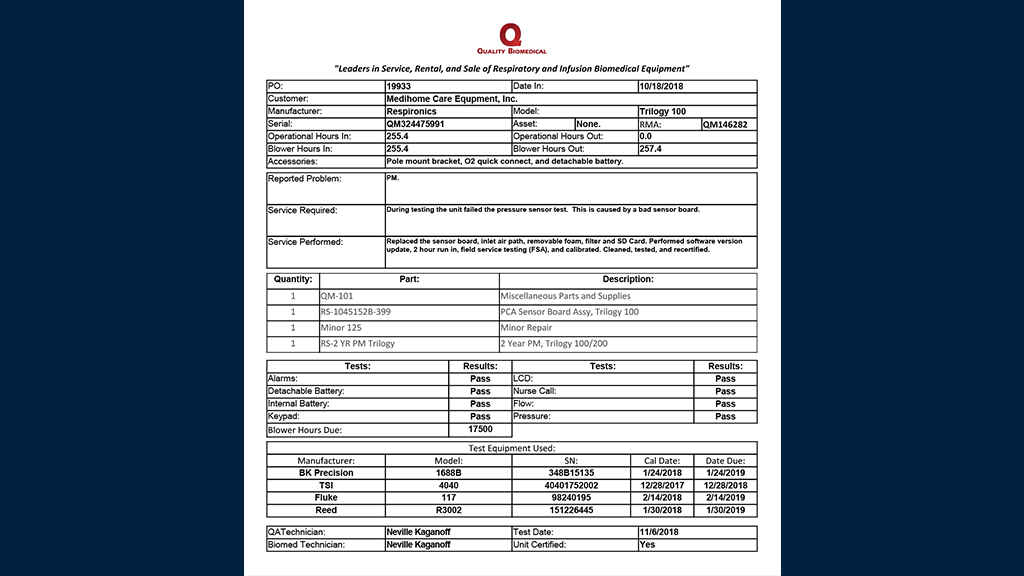 Q-Connect
Equipment Service Web Portal
Our web-based equipment service portal, Q-Connect, was built from the ground up with distributed healthcare providers in mind.  Its purpose is to simplify equipment owners processes by streamlining their equipment workflows spanning from repair/maintenance to warehousing and deployments.
Visibility of equipment service trends
Being able to access your equipment service data is a must to manage it effectively. Without good data, you can only try to understand your business from the lagging financial metrics.
Our web-based solution provides visibility to equipment service trends such as the number of service requests by category, over time. This can be reported by branch and by product so you can see the detail behind the spend.
Get ahead of the data and manage more effectively with Q-Connect.
Improved staff efficiency at each step
From the time to create an RMA, package the equipment for shipment, track down and approve estimates, and so on, the time needed to support the service process can be significant if not supported with the appropriate technology.
With Q-Connect, all RMAs are created within seconds. Estimates are all available online with complete details of the service performed. Pickups are scheduled and tracked virtually, all on the web.
With Q-Connect, your team saves time supporting equipment service.
Accessible, cloud-stored Service Records
Accreditation audits and liability claims against your organization are possible. Having all of your service records on the equipment treating your patients is a must have for times of need.
Ditch the paper filing cabinets and digitize all of your service records with Q-Connect.