Quality Biomedical
Warehousing Program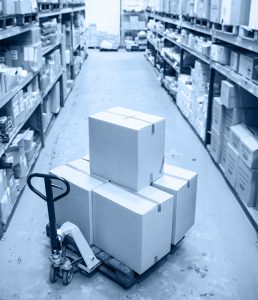 We offer warehousing programs to improve our customer's inventory management by utilizing distributed warehousing and a nationwide logistics network. Our end-to-end program is called the "Total Equipment Control" (TEC) Program and allows companies to gain control of their inventory movement and maximize the efficiency of their fleet. This program includes storing ready-for-use equipment inventory in our TEC warehouses, then deploying those devices to our customer's branches at our customer's request.
How does it work?
Excess devices get placed into inventory in the TEC warehouse
From Q-Connect, the branch can see all company-owned inventory in the TEC warehouses
When a branch needs another device, they initiate a Deployment Request via Q-Connect
The deployment request is then filled, with shipping details visible on Q-Connect
Q-Connect keeps all the movement organized to support better management
What is a Replacement RMA and how can it reduce my costs?
When using our TEC Program, companies can adjust their service process to include the option of a Replacement RMA. A Replacement RMA is when a ready-to-use device from our TEC warehouse is deployed to a branch at the same time the branch askes for an RMA for a broken device. This makes the process faster, with little down time and much better staff efficiency. The broken device is then serviced and placed back into inventory, awaiting the next deployment request.
By combining Service, Warehousing, and Logistics, we can create more flexible inventory management and less stockpiling of devices at branches. With this program, companies can better manage fluctuating demand and improve their overall fleet utilization.